Eye Make-up Remover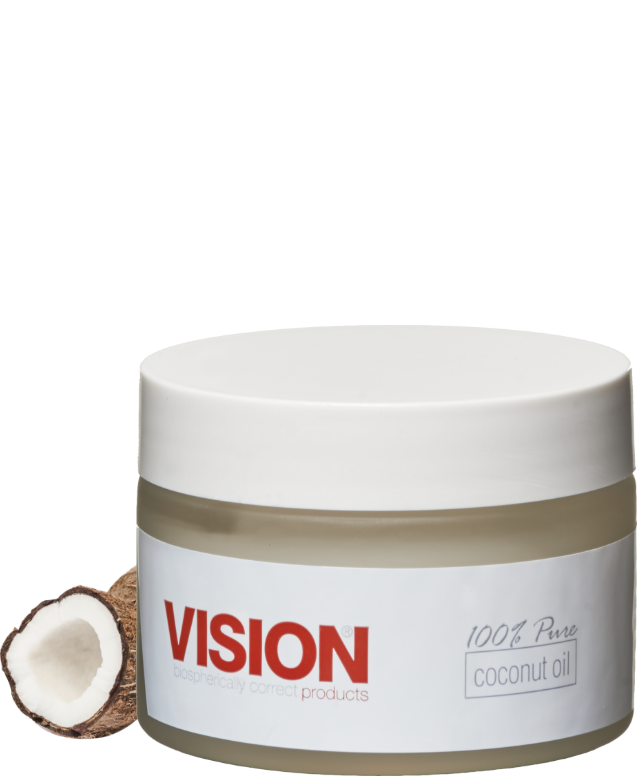 For skin health while cleansing
A highly effective natural eye make-up remover, due to having an excellent 'slip', ideal to collect make-up, dirt and grime from the day without rupturing the delegate skin area around the eyes. The perfect product if you are looking for a remover which is especially gentle on sensitive skin, with properties to moisturise and enhance the skin at the same time, while being extremely economical in price.
Biospherically Correct Rating
This product carries a Biospherically Correct rating of 1 2 3
The First Generation marker means that you can trust we've endeavoured to consider all social and ecological elements intrinsic to this product. Your purchase is an important part in helping us bring 2nd and them 3rd generation Biospherically Correct products to the world.
WHY CHOOSE THIS OIL?
❯ This make-up remover will not hurt or sting your eyes, as it is simply 100% pure Coconut Oil - ideal for sensitive skin.
❯ Has an excellent 'slip' allowing it to easily remove makeup without damaging the delegate skin around the eyes. 
❯ Helps protect against free radical damage and is ideal for relieving dry skin and helping increase skin elasticity, an added benefit to cleansing. 
❯  with claimed antiviral, antibacterial, and anti-fungal properties due to its medium chain fatty acids/triglycerides (MCTs), thought helpful by many for assisting in the treatment of a range of skin conditions including psoriasis, eczema and fungal infections in general.
Remember Coconut oil is a liquid over 24.5 degrees so watch spillage when opening in summer months and be sure to tighten lid before traveling. 
Coconut Oil
Directions:

 
Scoop about 1/4 teaspoon of coconut oil out onto the fingers, if solid rub between your fingers until a liquid - the heat will turn it to a liquid. Close eyes and gently spread and massage over your eye lids, lashes and under eye area, will not hurt or sting your eyes but may make eyes blurry for a moment - but that will go away. Use a warm wet wash cloth to wipe away the make-up and oil, then splash and rinse your face with warm water. Rinse wash cloth with warm water and then re-wipe the entire face. Repeat the whole process if necessary. Finish with your favourite Vision moisturiser.
Vision Products Online Ordering Guarantee
Be assured that if you are not completely satisfied with your purchase, or simply change your mind
we will be pleased to refund, exchange or repair within the following guidelines
Associated Charites
Select an associated charity at checkout to support on your behalf
You may also like the related products