Radiance System ~ Natural Skin Care for an Intensive Skin Treatment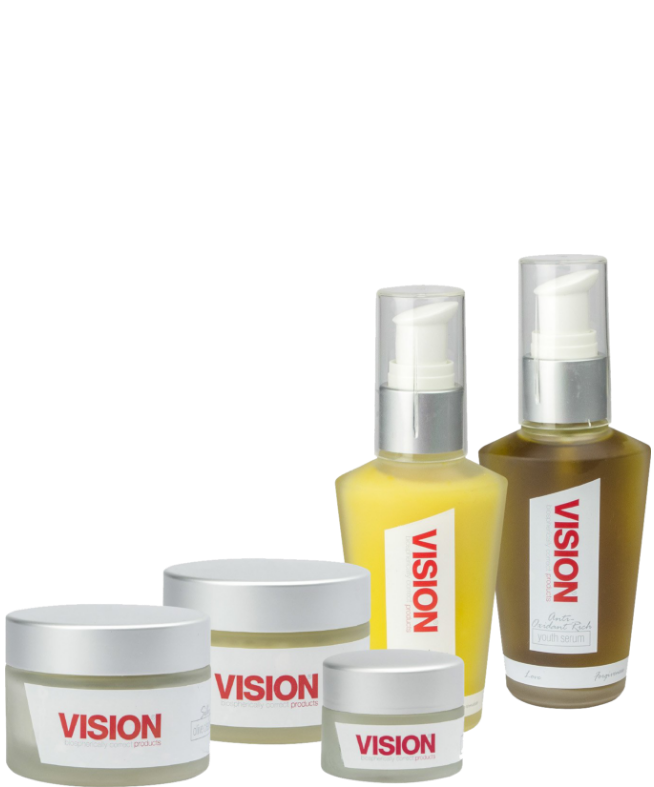 For an intensive over night skincare treatment.
Wake up to more radiant and youthful looking skin with this skincare regime which you can use once or twice per week. This is the most nutrient dense layering system we offer to repair and replenish exceptionally dry or damaged skin, or to re-energise the skin to achieve exceptional skin vibrancy.   
Read More
Biospherically Correct Rating
This product carries a Biospherically Correct rating of 1 2 3
The First Generation marker means that you can trust we've endeavoured to consider all social and ecological elements intrinsic to this product. Your purchase is an important part in helping us bring 2nd and them 3rd generation Biospherically Correct products to the world.
Why choose this system?
❯ To help revive dull skin, reduce scares, even out the bumpiness of acne scared skin, and to provide a more radiant glow to aged or damaged skin.
❯ Our Silky Olive Oil cleanser is ideal to use night and day, keeping your skin soft and supple.
❯ The Vision Reviving Exfoliate for healing, skin conditioning and removing dead or hardened skin. Use as a mask in this system to detox the skin and enjoy the benefits of; jojoba, sweet almond, white clay, NZ sea salt and colloidal silver, to reveal exceptionally soft and nourished skin. 
❯ Revive Eye Gel to reduce puffiness and dark shadows with organic aloe vera, camu camu for elasticity and acai for essential fatty acids.

❯ Our weightless vitamin rich Refreshing Citrus Lotion with camu camu, organic; rosehip, carrot oil and aloe vera is perfect as a nutrient base to layer over the top with our Youth Serum. 
❯ Youth Serum for an intensive concentration of Amazonian and Tahitian super oils; acai oil provides powerful antioxidants and the exotic nutty signature of tamanu oil reveals its reputed anti inflammatory, anti aging and healing properties, also with oils of Rosehip and Jojoba. Allow 5 minutes to penetrate deep into the skin.

See each product for ingredient details.
Directions:

 
Begin by cleansing with our Silky Olive Oil cleanser, rinse and pat dry. Follow by using our Reviving Exfoliate as a mask, press on using an ample amount of product avoiding the eye area, leave on for up to 20 minutes, skin will tingle from the salt. Rinse well and Pat dry. Apply Revive Eye Gel by gently patting around the eye area with the finger tip. Allow 30 seconds to dry. Follow with a vitamin rich layer of our Refreshing Citrus Lotion, allow 30 seconds to dry. Apply our Youth Serum, slowly moving the oil in circles to gradually spread across the face and neck avoiding the eye area. Allow 5 minutes to penetrate deep into the skin before allowing the face to come in contact with clothes or pillow.
SYSTEMS
Presented in a large Butterfly Box made with cardboard from sustainable forestry, printed with vegetable inks. Filler made from potato starch. All products have wood cellulose compostable stick on labels and wraps made from recycled paper, printed vegetable inks. 
See individual products for refill options.
Vision Products Online Ordering Guarantee
Be assured that if you are not completely satisfied with your purchase, or simply change your mind
we will be pleased to refund, exchange or repair within the following guidelines
Associated Charites
Select an associated charity at checkout to support on your behalf
You may also like the related products