Revive Eye Gel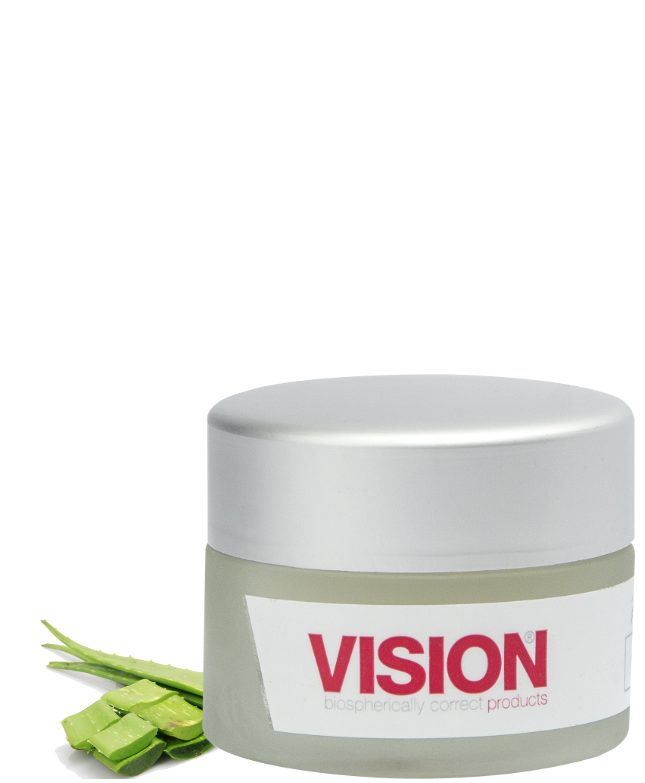 For tender care around the eye area

A super fluid and refreshing active gel - packed full of organic aloe vera and wild harvested super fruits to revive the tender skin around the eye area.  Exceptional to use as it glides smoothly avoiding any skin catching.  This product feels wonderful, providing an uplifting sensation as it helps to reduce puffiness and dark shadows. 
Due to its beautiful cooling effect our Revive Eye Gel was chosen as a gift, to be given out to all of the stars performing and presenting, at the 2015 Grammy Awards, making it a bit of a 'Rockstar' product! 
Biospherically Correct Rating
This product carries a Biospherically Correct rating of 1 2 3
The First Generation marker means that you can trust we've endeavoured to consider all social and ecological elements intrinsic to this product. Your purchase is an important part in helping us bring 2nd and them 3rd generation Biospherically Correct products to the world.
Why choose this eye gel?
❯ Aloe vera is the supreme herbal ingredient to provide the cooling astringency to help reduce puffiness and lighten dark shadows.
❯ Acai adds the essential fatty acids needed for skin nourishment.
❯ Camu camu extract supports skin firmness and elasticity.
❯ Gotu kola herbal extract assists skin healing & regeneration.
❯ Provides an enjoyable, soothing sensation around the eye area. 
❯ Due to its nutrient rich, yet super fluid formulation, it can be used very sparingly requiring the tiniest amount to be effective, making this product very long lasting. 
Purified Water
Rose Floral Water
Vegetable Glycerol
Xanthan Gum
Acai Oil
Jojoba Seed Oil
Witch Hazel Extract
Sclerotium Gum
Camu Camu Extract
Gotu Kola Extract
Herbal Active
Dextrin
Fibre
Certified Organic Aloe Powder
Rose Oil
Colloidal Silver.
Directions:
Apply by patting gently with fingertip to revive, soothe and tone the delicate skin around the eye area. Note a little goes a long way so always use less than what you think you need. Use morning and night, apply gently with finger tips around the eye area.
SYSTEMS
 
Packaged in recyclable 15ml glass jar. Stick on label made from wood cellulose, wrap tag made from recycled card, printed with vegetable inks.
No refill system available for this product
Vision Products Online Ordering Guarantee
Be assured that if you are not completely satisfied with your purchase, or simply change your mind
we will be pleased to refund, exchange or repair within the following guidelines
Associated Charites
Select an associated charity at checkout to support on your behalf
You may also like the related products