Silky Olive Oil Cleanser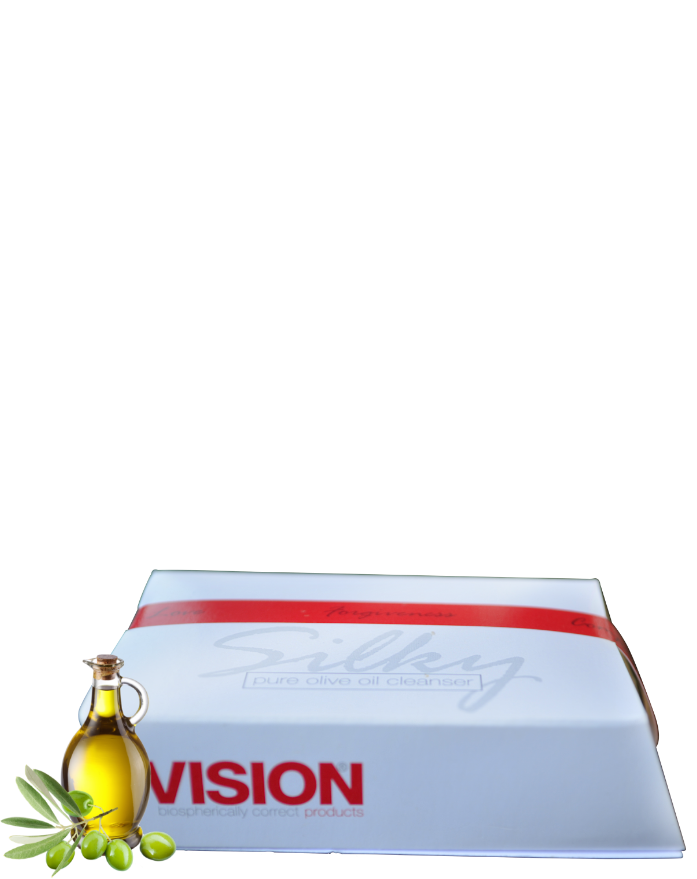 – for gentle everyday facial cleansing
For centuries people have understood the benefits of olive oil for the skin and now you can experience it too. This finely textured facial cleanser containing pure olive oil, will leave your skin feeling soft and silky smooth. With a gentle blend of essential oils to add a light, fresh scent this is a wonderful product to use every day.
Biospherically Correct Rating
This product carries a Biospherically Correct rating of 1 2 3
The First Generation marker means that you can trust we've endeavoured to consider all social and ecological elements intrinsic to this product. Your purchase is an important part in helping us bring 2nd and them 3rd generation Biospherically Correct products to the world.
Olive Oil
Purified Water
Lye
Ylang-Ylang Oil
Orange Oil
Lime Oil
Lemon Balm Leaf Extract
Directions:
Wet with warm water and rub this solid olive oil cleanser several times with fingertips or sponge to create a super fine viscose, which will not lather but instead create a translucent silkiness, that will effectively cleanse the skin. Do not apply to or get in the eyes, use our coconut oil for the eye area or for make -up removal.
This is a very economical product; the 50ml jar lasting approximately a year and being ideal to use in the shower, the 100gm bar being ideal next to the vanity- keep dry after use to prevent bar dissolving. Finish your skin care routine with your favourite Vision moisturiser. Hand made and cured for a month in the South Island of New Zealand.
SYSTEMS
Brought to you in two convenient sizes:
50 ml glass jar idea for the shower (as it will not dissolve away) and an easy to use bar ideal for the hand basin (keep dry after using).
50ml Jar: Packaged in recyclable glass jar with a wood cellulose compostable stick on label and wrap tag made from recycled paper and printed with vegetable inks.
100gm Bar: card wrap made from recycled paper and printed with vegetable inks.
No refill for this product.
Vision Products Online Ordering Guarantee
Be assured that if you are not completely satisfied with your purchase, or simply change your mind
we will be pleased to refund, exchange or repair within the following guidelines
Associated Charites
Select an associated charity at checkout to support on your behalf
You may also like the related products