50ml Gift Packaging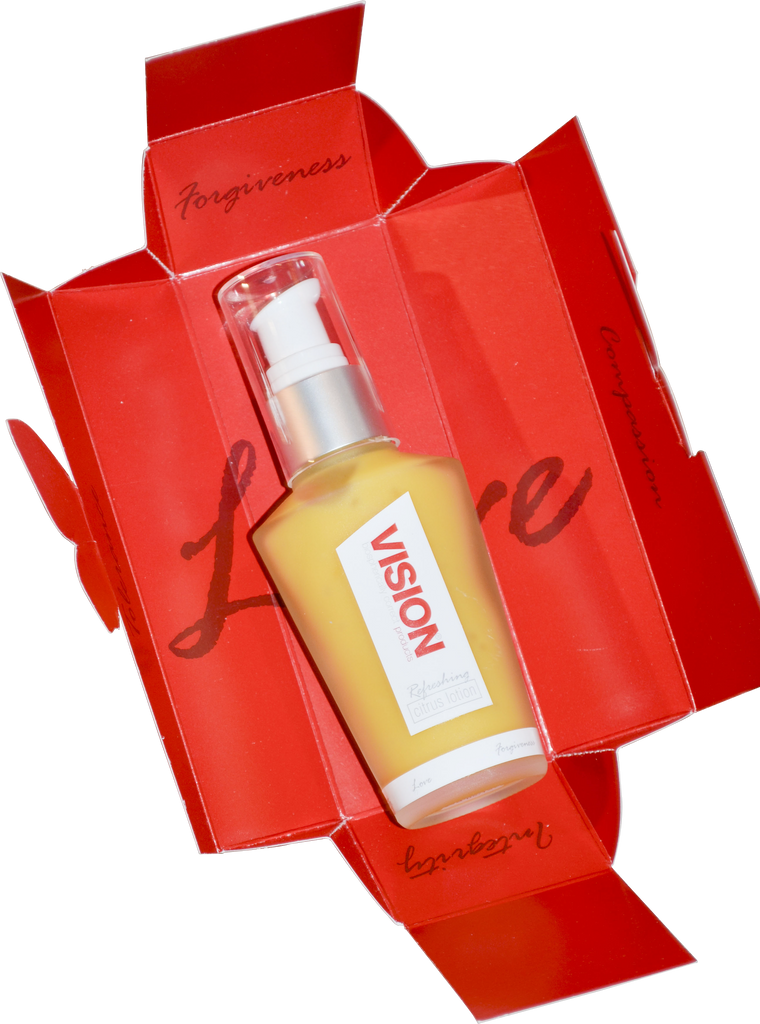 Biospherically Correct Rating
This product carries a Biospherically Correct rating of 1 2 3
The First Generation marker means that you can trust we've endeavoured to consider all social and ecological elements intrinsic to this product. Your purchase is an important part in helping us bring 2nd and them 3rd generation Biospherically Correct products to the world.
If you are thinking about giving a Vision Products gift, our beautiful Butterfly Wing Gift Parcel is the perfect addition to your purchase. Your packaged gift can be delivered to either your own address or directly to the intended recipient.
Comes complete with your own personal message which we will include on one of our 'Thank you' cards. Please provide message details at check out.

This service is available for these items:
Small Butterfly Wing Gift Parcel: 50ml Citrus Lotion, 50ml Eye & Face Cream, 50ml Youth Serum
Note: one item per gift box.
Vision Products Online Ordering Guarantee
Be assured that if you are not completely satisfied with your purchase, or simply change your mind
we will be pleased to refund, exchange or repair within the following guidelines
Associated Charites
Select an associated charity at checkout to support on your behalf
You may also like the related products